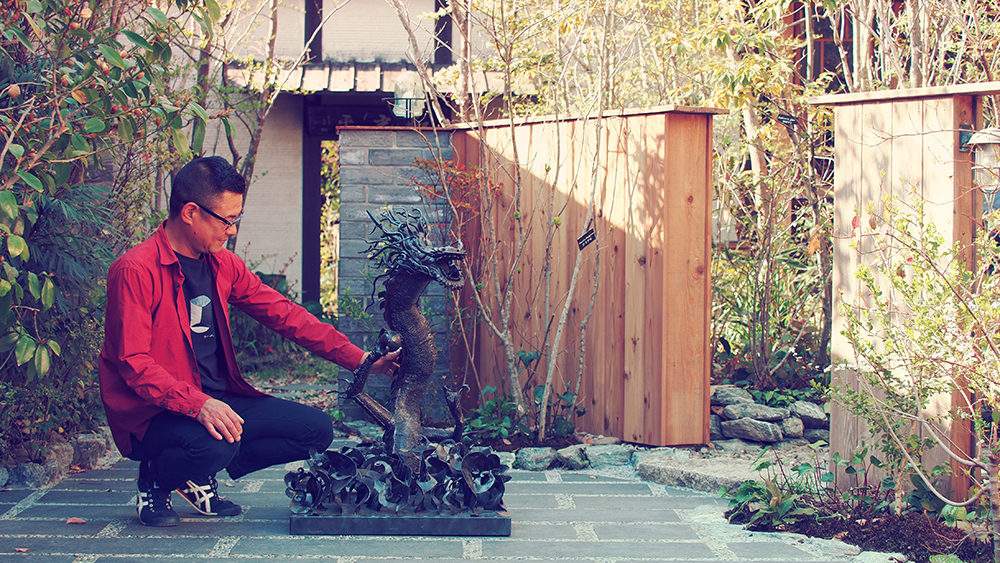 Yukihiro Mishima
Occupation: Iron object artist
三島幸宏(ミシマ ユキヒロ)
職業:アイアン(鉄)のオブジェ作家
---
1969: Born in Yatsushiro City, Kumamoto Prefecture.
1996: Joined Mishima Iron Works.
2001: Inaugurated the third generation of Mishima Iron Works.
2003: Established IRONS.
2007: Established the IRONS GALLERY BLD.
1969年 熊本県八代市で生まれる。
1996年 三島鉄工入社。
2001年 三島鉄工三代目就任。
2003年 IRONS アイアンズ設立。
2007年 IRONS GALLERY BLD設立。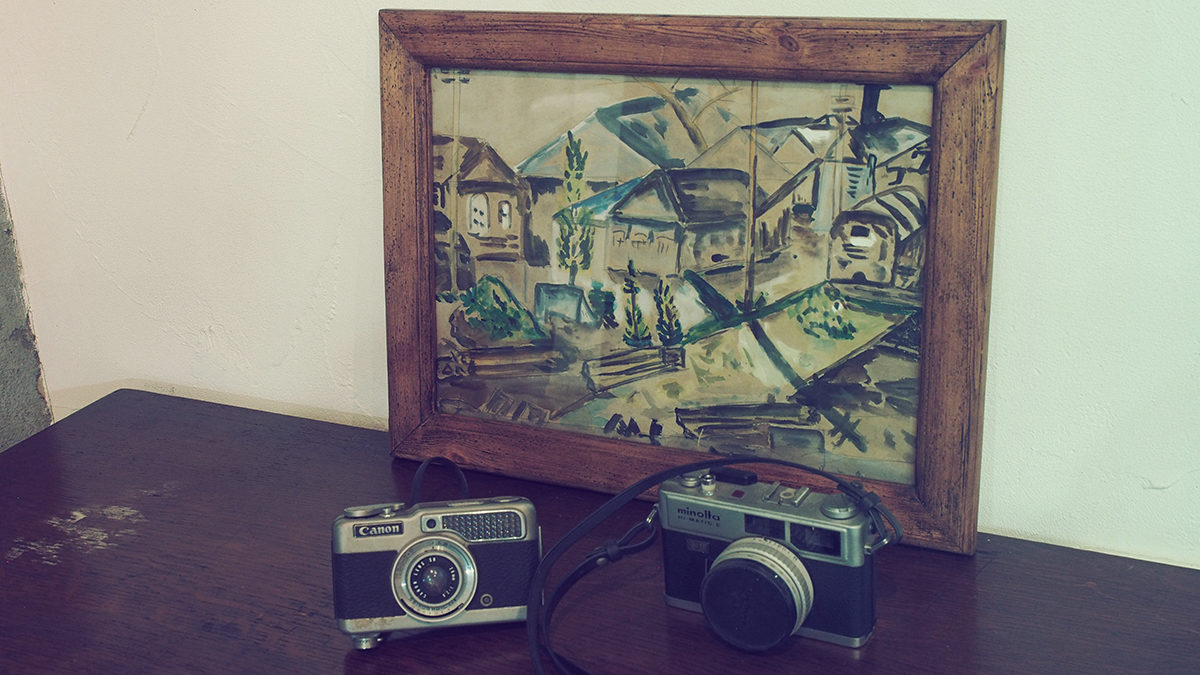 A memento of my father, the second generation of Mishima Ironworks .
It's said that the painting in the background with a unique use of colour was drawn by him in the third grade of elementary school.
And a camera that couldn't fulfill the dream of a photographer ... there is no doubt there must have been an inner-conflict within him as the successor to Mishima Ironworks.
I live my life treasuring my father's dream of becoming an artist.
父であり三島鉄工二代目の思い出の品。
後ろの独特の色使いの絵は小学校3年生の頃に描いたという。
写真家の夢を果たせなかったカメラ・・・三島鉄工の後継者としての葛藤があったに違いない
父のアーティストになりたかった夢を大切に受け継いで生きていこう。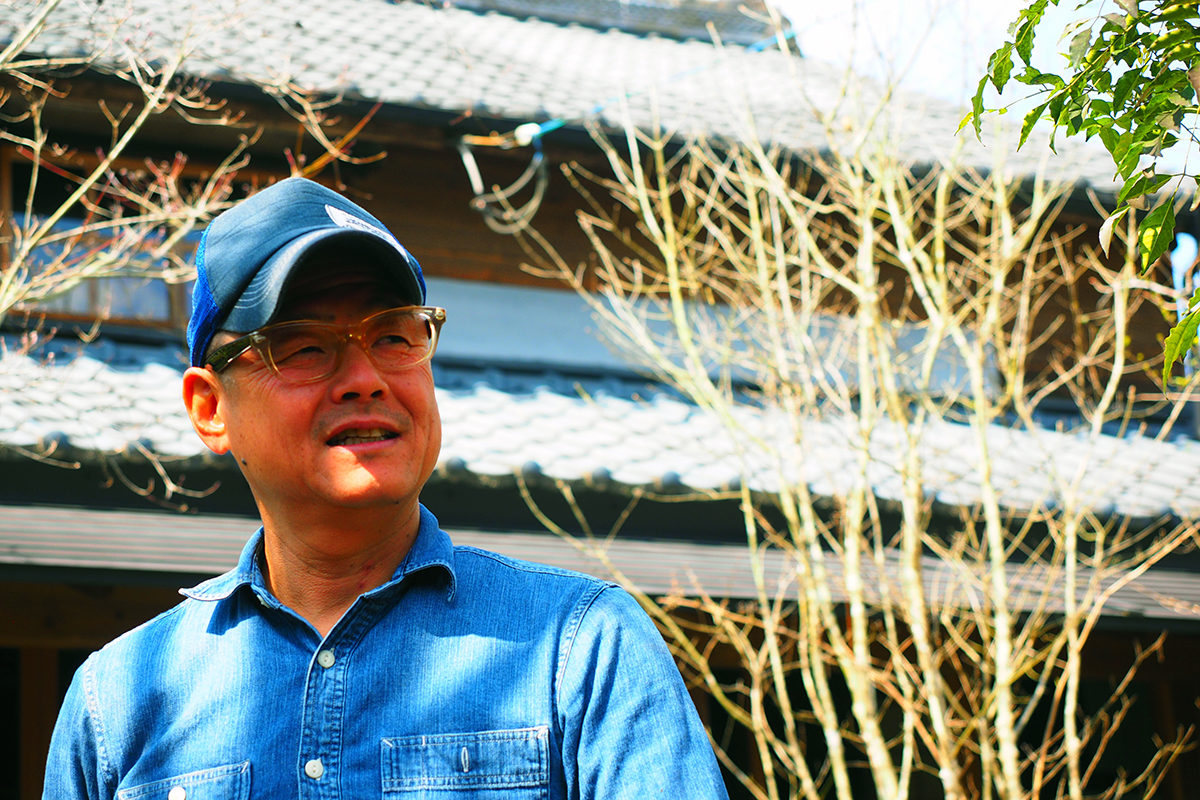 IRONS is developed from the parent company Mishima Ironworks.
Mishima Tekko Co., Ltd. engages in the construction of steel frames for agricultural warehouses and garages, repair of agricultural machinery, and production of iron products.
三島鉄工を母体にIRONSアイアンズを展開。
三島鉄工では農業用倉庫や車庫などの鉄骨建築と農機具修理、鉄製品の制作を営む。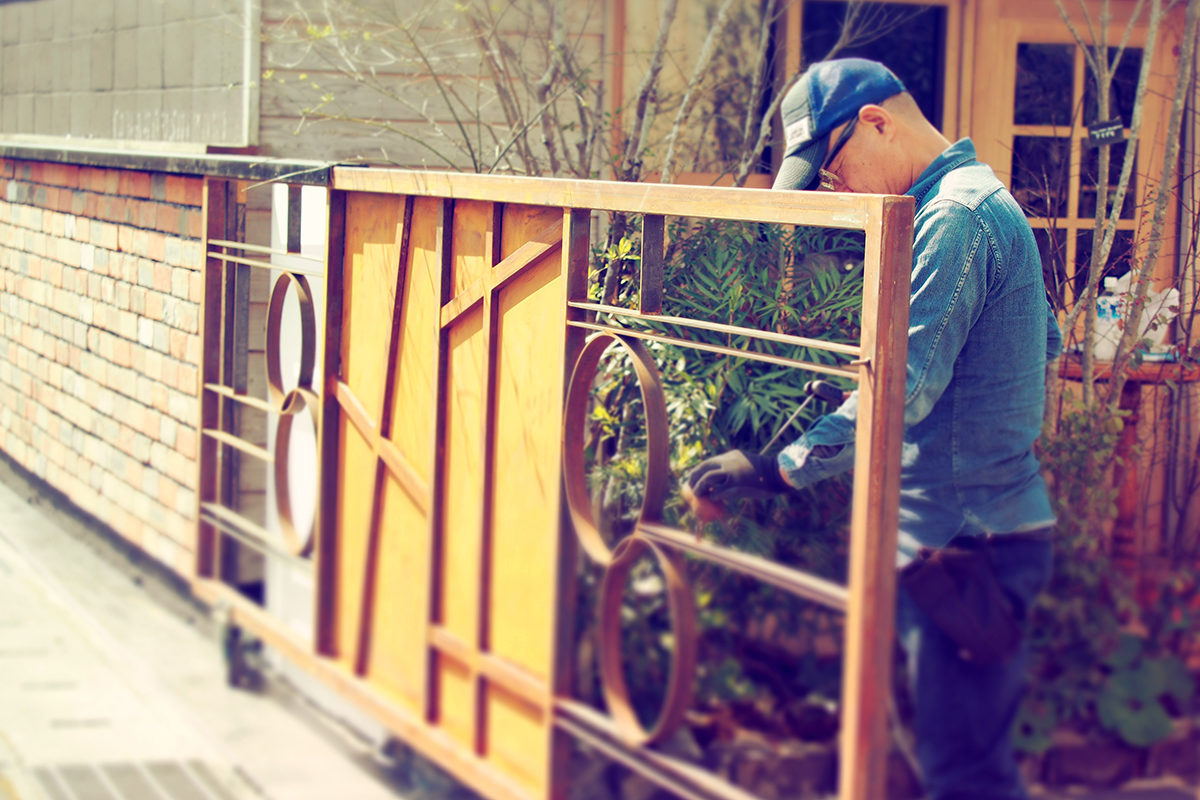 At IRONS, we create from iron small interior accessories, exterior goods, furniture and so forth for both shops and residences.
We are active in displaying our pieces in art exhibitions, solo exhibitions, and other displays.
IRONSアイアンズでは店舗・住宅の鉄製品、インテリ小物、エクステリア、家具など制作。
オブジェなど美術展、個展、イベント出展に活動。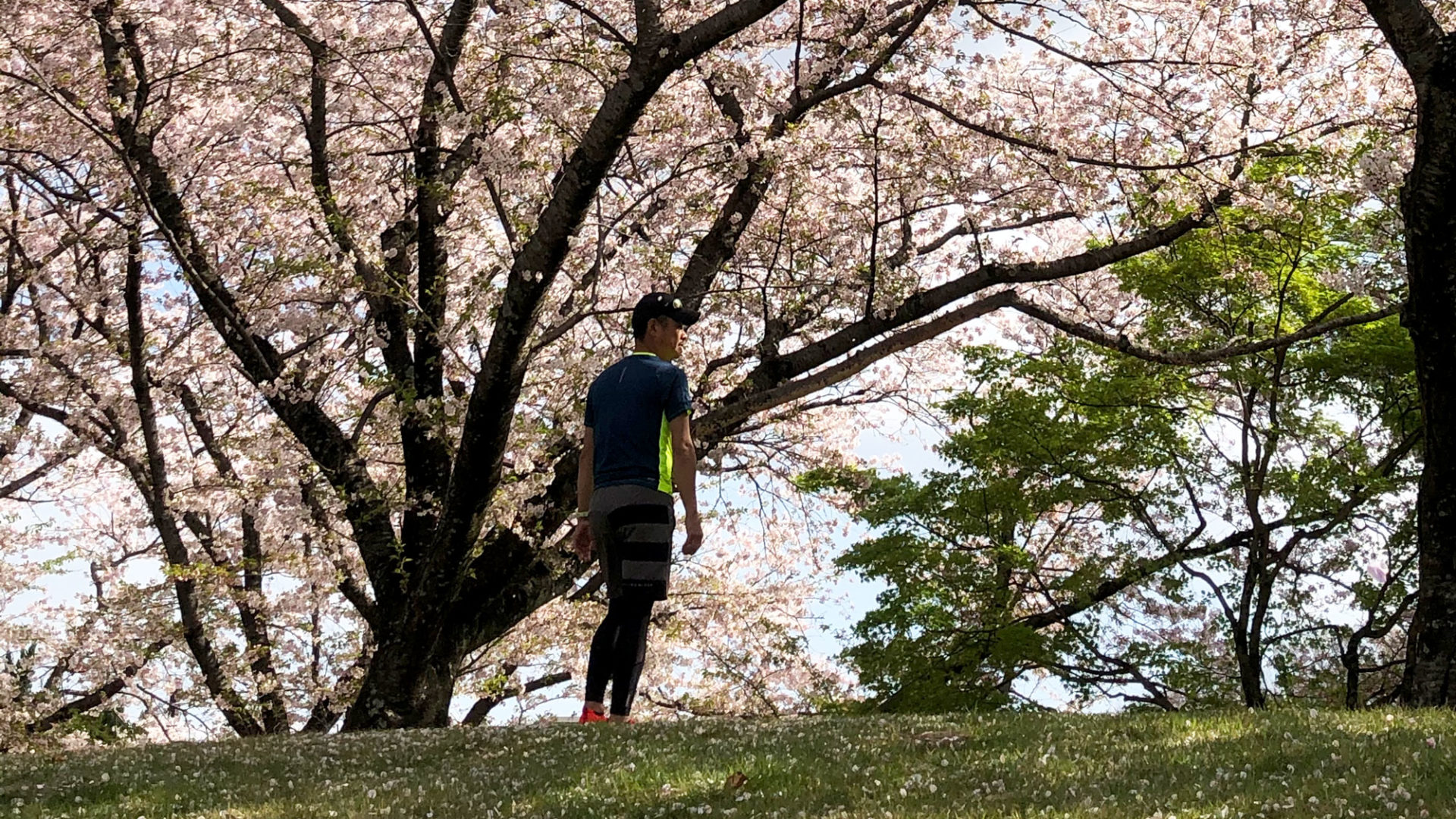 I like mountains. I like the sea.
I like nature. I want to play with nature.
I like people. I want to play together with people.
Touched by beauty.
At that time I wish to create.
Further in the future・・・・・・・World Peace
山が好き 海が好き
自然が好き 自然と遊びたい
人が好き 人と遊びたい
感動があって 美しい
そんな時に 創りたい
もっと先へ・・・・・・・World Peace